Submit the form to the right to get started!
From figuring out deadlines and recipients, to preparing the notice and making sure it's properly delivered, getting a preliminary notice sent the right way is tough.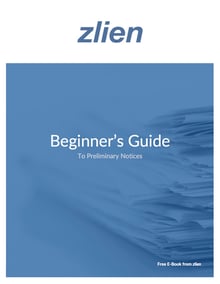 To help you out, we've boiled the fundamentals of preliminary notices into brief, easy-to-read guide. Choose whether you would prefer a 3-week email course or a one-stop-shop PDF download.
You'll learn how to:
Determine your notice deadline
FInd the legal description of the property
Prepare your notice
Identify required recipients and mail your notice
Follow up on your notice