Enter your info to the right and we'll send the guide straight to your inbox.
Everything you need to know to get your lien filed and paid.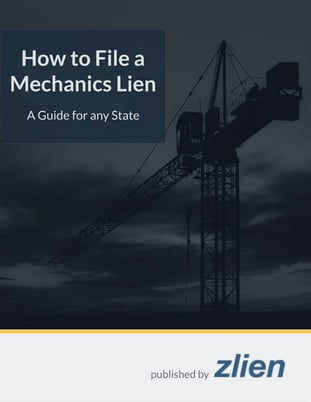 Getting paid in the construction industry is tough, but it doens't have to be. The mechanics lien is the most effective way to turn problem accounts into cash. This essential guide helps you use mechanics liens to get paid smoothly and on time.
Included in this guide:
What Mechanics Lien Do and Why They Work
Step-By-Step Guide to Preparing And Filing A Lien
Important Questions For The County Recorder
What To Do After You Filed Your Mechanics Lien
How To File Your Mechanics Lien Online
Demand Letter Template: Demand on a Mechanics Lien